Melanie Wire J.D.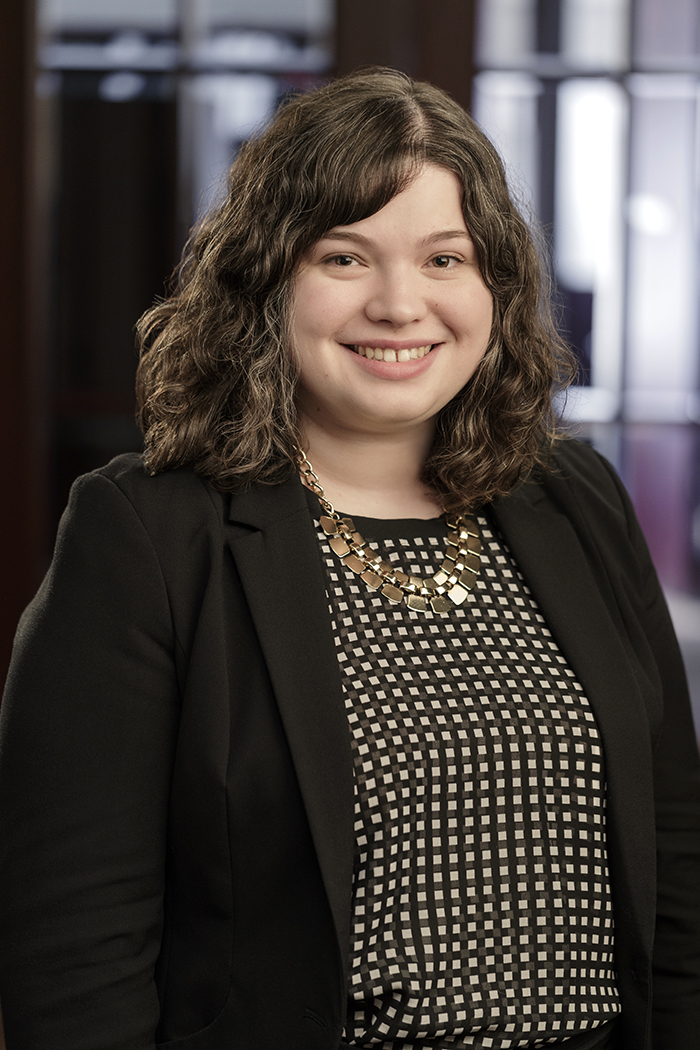 Contact
Melanie Wire J.D.
Year of call: 2018
Call location: Manitoba
Print
Biography
Melanie received her law degree from Robson Hall at the University of Manitoba in 2017. She was called to the bar in 2018 and practiced at a boutique criminal defence firm before joining Hill Sokalski Walsh in January 2020. She has appeared before all levels of court in Manitoba.
During her time in law school, Melanie received several academic awards including the David and Myrna Bowman Prize for highest standing in Evidence and the Max and Manly Isaacs Prize in Legal Methods. She was chosen to participate in the Solomon Greenberg Trial Moot Competition and received the Honourable Archibald S. Dewar Award for Highest Standing in Advocacy.
Throughout her time at Robson Hall, Melanie volunteered her time with organizations such as the Manitoba Association for Rights and Liberties, Manitoba WISE Inc., and assisted clients with matters at the University Law Centre.
Melanie is a member of the Law Society of Manitoba, the Canadian Bar Association, and the Manitoba Bar Association.